Chorlton will gain yet another fantastic addition to its ever growing food scene with Blanchflower's new 'smaller' location.
Blanchflower's third branch opens today with a slightly different name, this time round it'll be dubbed the 'Little Blanchflower' due to the slightly smaller venue. The downsize in space does not however mean a decrease in quality as this venue will be supplying their usual thoughtful, bistro style cuisine with a few additions and changes to keep things fresh.
The new venue will contain a bakery & canteen as well as fresh pasta being made daily on site, their brunch menu will remain relatively similar however it's been said Lunch will be switched up slightly.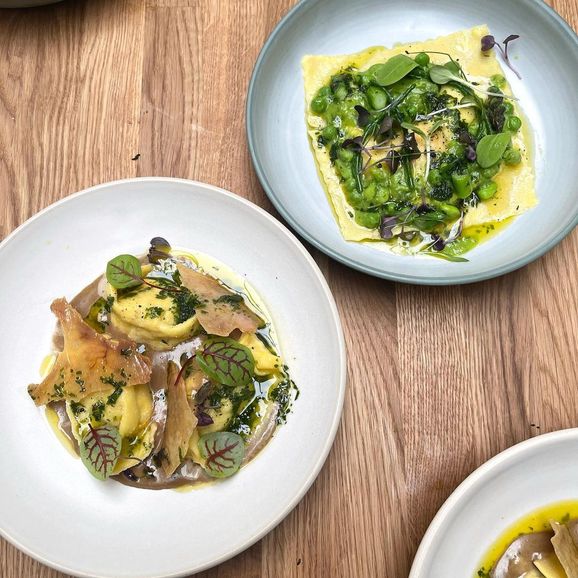 Alongside the food, one of the exciting quirks of this new location is the building itself as they'll be based In The Creameries. Furnished with beautiful old style tiling and still bearing its original ornate signage, the old style building really is a wonderful addition to the general ambience of the Little Blanchflower.
The venue itself has caused them to operate a little bit differently to usual which makes this location that extra bit special:
"Why the little in Little Blanchflower? In short, because LB will be very similar but also different to its siblings. The size of our new kitchen (it's smaller) means that we've had to make choices about what we can and can't do successfully.
In short, brunch will be very similar and lunch will be quite different. We will be using our bread in different ways and making fresh pasta daily, and this will flip into dinner at the weekends. Our weekly specials have always been a space for the chefs to show off their creativity and this will expand in Chorlton with the extra freedom that evening service allows us."
The Little Blanchflower will be open between 9am – 4:30pm Mon – thurs, 9am – 10pm Fri – Sat and 9:30 – 4:30 on Sundays. Be sure to head down across the weekend and show your support as well as following them on their socials for more updates.