Taste Top 5 Rice and Three
'Rice and Three' is a uniquely Mancunian pick and mix concept. Home-style meat and vegetable curries made daily with a spoonful of rice served canteen style for around £6 or £7 for the lot. But where did the concept come from?
The area known as 'The Northern Quarter' was the centre of the Asian garment trade in the 1970's. The mainly Indian and Pakistani workers wanted cheap, wholesome curries at lunchtime which is why many so-called curry cafes sprung up in the area.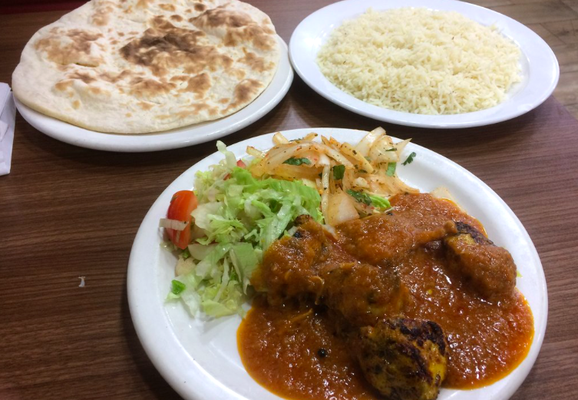 Word got around and many of the cafes are still going strong with customers visiting regularly. People have their favourites and loyal followers know which cafes do the best grilled kebabs, which make the lightest breads and which have the best vegetable selections. Some of the cafes even have daily changing menus and seasonal specials (most serve lamb nihari on Sundays which is a slow cooked, richly sauced dish containing meltingly tender lamb shoulder).
The idea is, you turn up and join the line while scanning the menu and grabbing a can from the fridge if you don't want to drink water from the communal jugs. You tell the server which three curries you want and order extras like samosas, nan bread or chapatis if you want them. He spoons them out with rice, you add your own garnishes like chopped onion, fresh chillies and coriander if you like. Pay and then find a seat among the communal tables.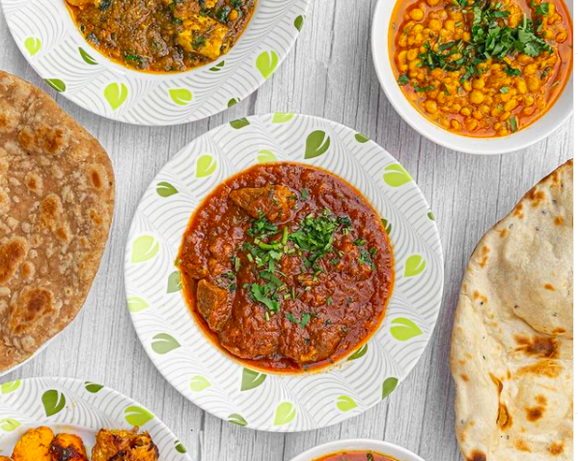 There has been little change with Manchester curry caffs over the last three decades or so. A few have relocated, others such as Usman and Shalimar have fallen by the wayside, but a healthy handful remain and some have even had a little spruce up. They are basic and low-budget with plastic seating and formica tables but that's their appeal. It's no frills, but that's part of the charm and you'll never look at a Meal Deal the same way again.