From converted trading halls to rooftop terraces, Manchester holds host to some truly unique architecture and interior design and we're even luckier to be able to admire it while dining out. We've compiled some of our favourite aesthetic eateries that not only feed your appetite but are also a feast for your eyes.
Found in a Grade II-listed former Natwest bank, Libertine beautifully combines the old with the new to create a light and airy Parisian-esque feel. Whilst the banks original features still prominently shine through, the buildings renovation brings this former bank back to life.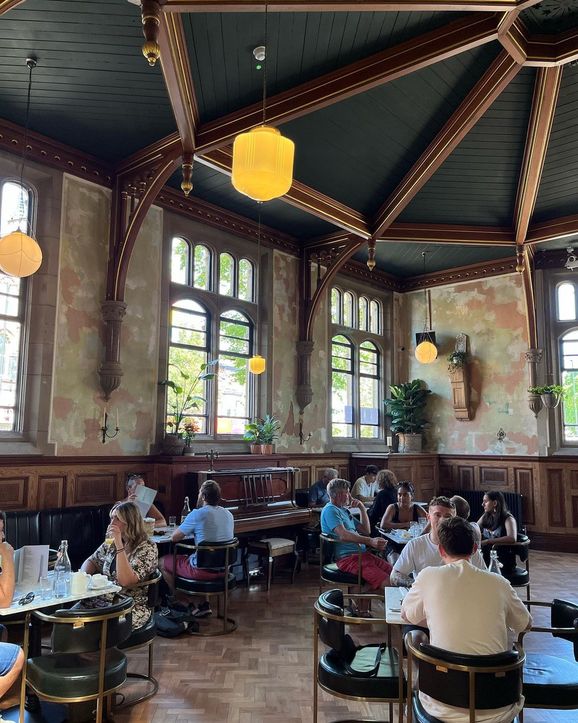 Originally opened as a fresh produce hall in 1858, the Smithfield Market now houses Mackie Mayor. The food hall holds true to its roots by transforming into the modern-day equivalent of its former self. With a selection of floors to dine on, high ceilings and plenty of the markets original ornate iron décor, this location continues to be an NQ hotspot and for good reason.
Current Mackie mayor traders include: Tender Cow / Honest Crust / Pico's / New Wave Ramen / Mumma's Fried Chicken / Chilli B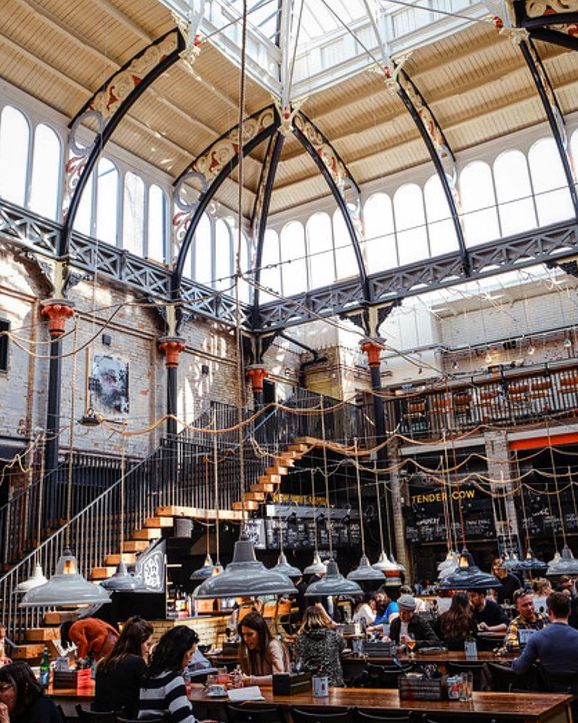 Refurbished in 2020, The Ancoats Pub now perfectly combines the energy of modern day Ancoats with the classic 'old man pub' feel regulars know and love. It's a become a brilliant mix of the past and present with its modernised furnishings and artwork juxtaposing its vintage design. One thing continues to catch our eye with every visit and that's its quite frankly stunning ceiling, a reminder of its origins and the perfect atmospheric addition to a pint.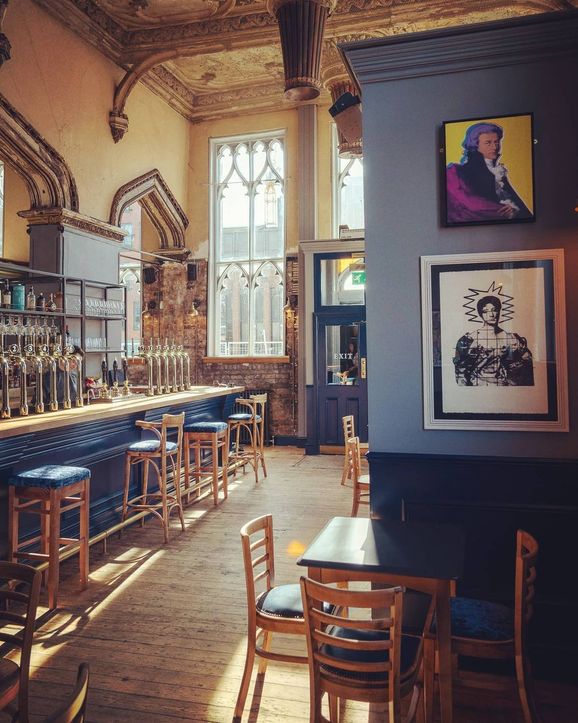 Situated on King street, El Gato Negro is well known for supplying Mancunians with some of the city's best tapas but one element of the restaurant often goes under the radar, their rooftop terrace. A spot for brighter days, this smaller section of the restaurant found on the top floor features a functioning skylight which opens up to create a uniquely European experience.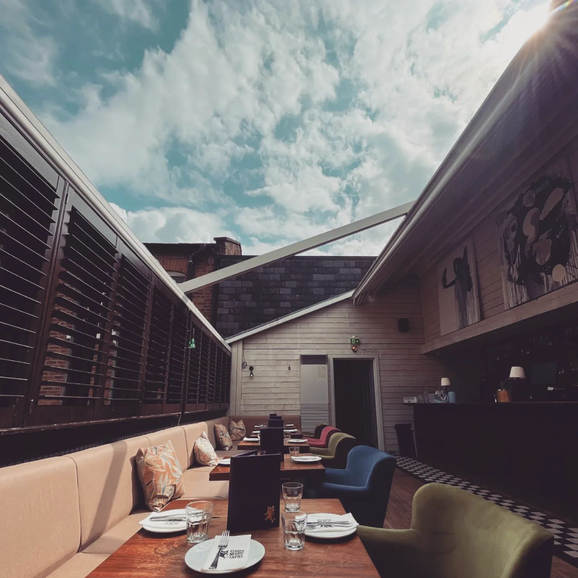 With its detailed tiling, semi circular booths & all round glamorous 1930's feel The Refuge's main dining area makes every meal feel like a special occasion. The impressive interiors don't stop at the restaurant though, The Refuge's winter garden is found at the heart of the building and is a near perfect date spot with a special ambience that's not easily replicated.
Peveril Of The Peak
Lastly, an admittedly completely self-indulgent addition to this article but no list about aesthetic Manchester locations would be complete without a mention of The Peveril of The Peak. Instantly recognisable by its yellow & green tiling, Manchester's only free-standing city centre pub has a wealth of history and remains to be a firm drinker's favourite.
Think we've missed any? Let us know on our
socials
.