The Red Bank adds another star to its cast of eateries and their newest member is a more than welcome inclusion into the already intriguing lineup the Green Quarter area has to offer.

Half Dozen Other (Part of the Pot Kettle Black Group) are known for their 'classic bakes with modern takes', already supplying locals with some of the best croissants, pastries and foccacia Manchester has to offer.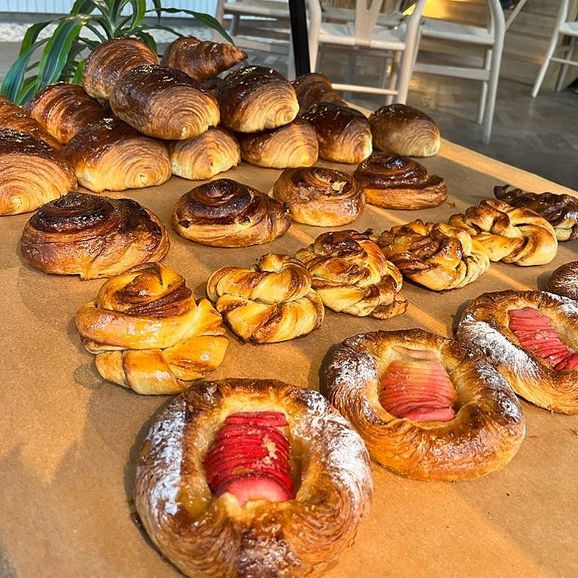 They'll be joining fan favourites such as The Sparrows, Foundation Coffee House, Green Arches Brewery and GRUB with their new residence under the railway arches. The main difference with their new home is that instead of being hidden away behind the scenes, the Half Dozen Other crew will be customer facing for the first time, leaving you free to enjoy all of the action.
Jake Scott-Thrale, Asset Manager at FEC stated "Half Dozen Other perfectly aligns with our approach of working with independent and entrepreneurial businesses to help people find and enjoy this emerging part of the city. Half Dozen Other has risen to fame on the brunch plates of Mancunians, so we're excited to be working with them to expand their production capacity and moreover, bring their delicious bakes to local residents."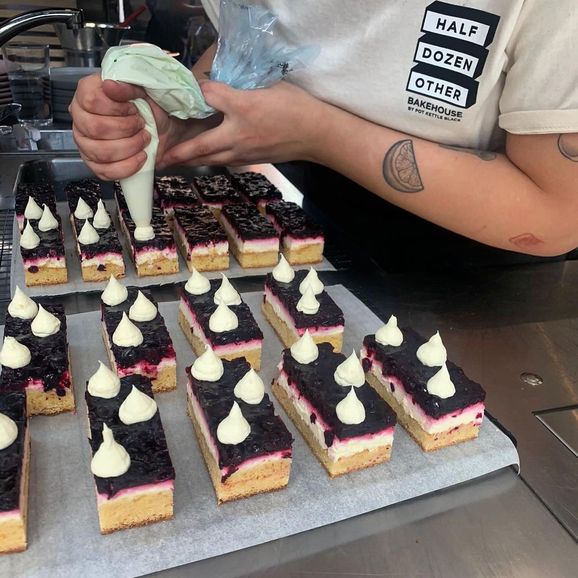 Mark Flanagan at Half Dozen Other had this to say about the exciting new venture "We are really excited to open our doors at Red Bank. Due to the high demand for our wholesale baked goods and our desire to open our own retail bakehouse, this site is perfect for us."
"We'll be serving up our standard breads, cakes and viennoiserie alongside our modern takes on classic bakes. All the while customers will be able to spectate on the mixing, rolling and shaping taking place at the Bakehouse."
Although no official dates have been announced yet we're told they're aiming for a spring launch, however we recommend keeping a watchful eye on their socials for more updates.