As April rapidly approaches, we're yet again within touching distance of one of the best weekends of the year. That's right, I am of course talking about the easter bank holiday weekend. Four days of unadulterated, non-working bliss mixed with a few Easter eggs for good measure. However, one question looms..how are you going to spend it? Well, fear not, we've assembled a tight list of Manchester's essential venues with food, drink and a sprinkle of entertainment in mind. Perfect for Locals wanting inspiration or visitors coming to enjoy what our city has to offer.
Ramona / The Firehouse
It's Friday night, you want a drink, something to line your stomach and a well-deserved boogie but where are you going to find somewhere offering you all three? Well we've got you covered. Currently one of Manchester most sought after venues, the complex splits into two, first there's Ramona, an outdoor seating restaurant serving up Detroit style slices and wickedly topped tater tots all brought together with a regular live DJ and a great selection of beers and cocktails. Then there's Firehouse, an indoor venue with a simple yet very effective grill style menu and one of Manchester's best nights out with their vogueing spectaculars. Walk ins are ok for both but we recommend booking.
Mackie Mayor
Recently voted the best food hall in the UK by Big Seven Travel, this stunning ex meat market is a must visit and perfect for every time of the day. Praised for its 'exceptional' food, the venue contains food traders such as Pico's, Tendercow, Chilli B Thai, New Wave Ramen, Honest Crust Sourdough Pizza and Mumma's Fried Chicken. Alongside the absolutely stacked food selection, the popular venue also houses BlackJack Brewtap's award winning beer and cider bar Jack InThe Box, the Reserve wine shop and the newly added Eagle Street Coffee.
New Century Hall
One of Manchester's newest and most exciting food halls, New century hall effortlessly combines a stunning modern food hall with a forward-thinking gig venue upstairs to create a venue that captures two sides of our city's personality. Traders currently occupying the food hall include Wild By Ply, Tallow, Spice Yard, Banh Vi, Zumuku Sushi and Agreste. Fancy something for after your meal? New Century has a range of great gigs on over the bank holiday weekend including Untold Orchestra, Moovin Festivals very own night featuring a range of their headline acts, a soul all day event and even a Shutdown day event.
HOME
For those of you looking for a bit of culture to inject into your weekend, we recommend HOME. Not only does this cinema / theatre / arts space stray away from the norm by not showing any Marvel (shocker we know) it also focuses on all things independent, contemporary and classic especially within its cinemas.It has a fantastic restaurant on it's first floor with surprisingly one of Manchester's best pizza selections although you won't often see it on many lists. Alongside it's restaurant, HOME also houses a fantastically relaxed bar on it's ground floor, perfect for a pre or post show drink.
Edinburgh Castle
Could anything top off a long, busy weekend better than a roast dinner paired with a cold pint of Guinness? We certainly don't think so and Ancoat's own Edinburgh Castle has to be one of towns best locations for getting both. The Pub is a renovated version of its former self and now juxtaposes the modern version of Ancoats it's surrounded by with a memory of what previously stood. Inside the Edinburgh Castle, it has a moody yet cozy feel, perfect for settling down and relaxing. The roast itself is a classic, all the trimmings are included and nothing's been forgotten.It scores high on many Mancunians lists for a reason, wash it down with a pint of the black stuff and you may be on to a perfect Sunday.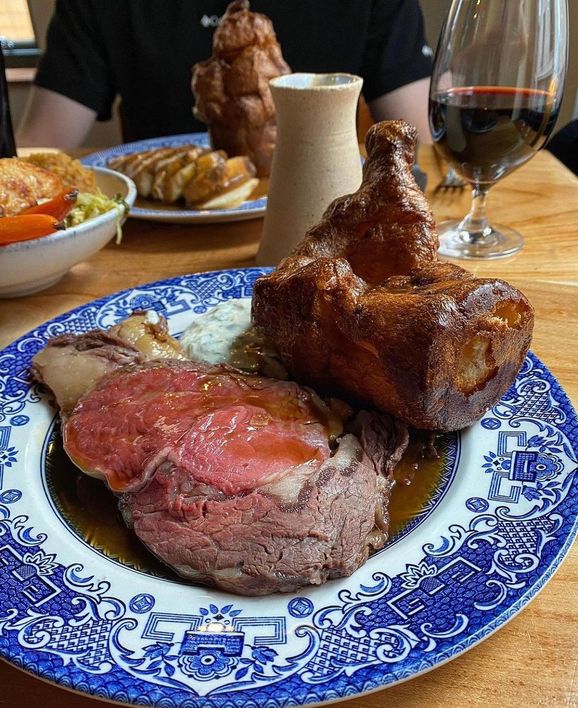 For those of you travelling into Manchester to stay for the bank holiday or attempting to point friends in the right direction of a trustworthy hotel, we'd like to recommend any of the CitySuites hotels dotted throughout town. Found on both Chapel Street & New Kings Head Yard these luxurious yet approachable hotels not only hit the mark for a weekend away by allowing you to stay in an extremely central and convienient location but also give you that sense that you're staying with that extra special feel and all at an affordable price. To find out more on CitySuites hotels, check out their website here.