As February progresses one date looms ahead for every couple and it makes that infamous "where shall we eat?" discussion that bit more difficult. The day in question is of course Valentine's Day. However, you can sleep soundly knowing that we've counted the roses, inspected the candles and checked the ambience to put together some of our essential romantic V-day dining spots.
Erst
With low lighting, sumptuous small plates and an unbelievable wine selection, Erst almost feels like it was hand made for nights like Valentines. Recently described as "fabulous" by the equally decorated and feared Jay Rayner, the Ancoats wine bar and restaurant provides a relaxed atmosphere while serving some of the most thought-provoking dishes we've had the pleasure of sampling, all paired with a stunning wine list.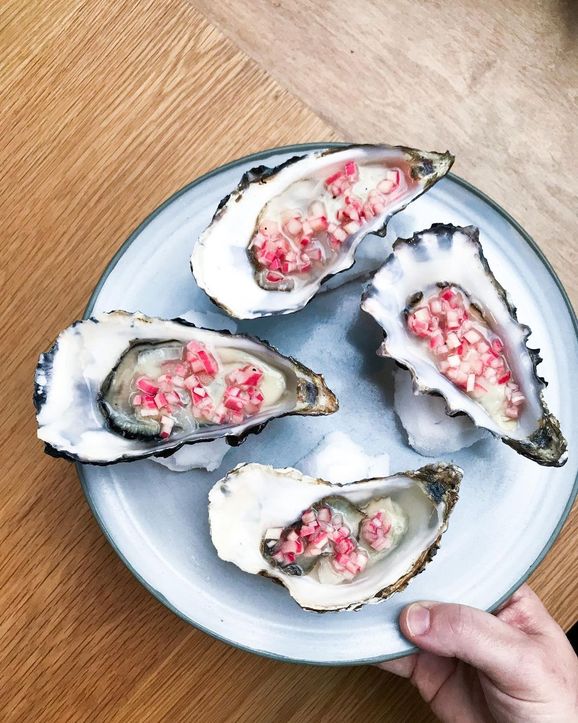 The Sparrows
Having recently been added to the Michelin guide The Sparrows is the current talk of the Manchester food scene. A nuanced, Alpine style dining room combined with its Polish/Italian fusion cuisine make this Green Quarter restaurant a real tour de force of European style dining. Make sure to book this one ASAP if you want to spend your romantic evening here, since being added to the Michelin guide it's getting booked up fast.
Dimitri's
This Deansgate institution has been serving up some of Manchester's best Greek Meze tapas for over 30 years and still remains to be a firm favourite amongst locals to this day. Plates to share, a lively atmosphere and a stunning 'alley' style dining area at the rear of the restaurant give Dimitri's a year-round Al fresco feel and with it being open until 2:30am there's no reason for the night to end early.
The Jane Eyre
The Jane Eyre ticks all the boxes for an evening built around Romance. Mood lighting? Check. Intricate menu built to share? Got it. Elegant wines, craft beers and cocktail menu with a little bit of something for everyone? Absolutely. This is a sure-fire crowd pleaser as a V-day pick and its cosy setting and intimate atmosphere only solidify that. Take your pick between either their Ancoats or Chorlton venues, there's no bad option here.
The Oyster Catcher
The Oyster Catcher in Chorlton is absolute must for the seafood fans among us, providing South Manchester's hip suburb with a varied and thoughtful fish and seafood menu all while offering a snug environment to eat in. Their modern takes on seafood classics speak for themselves and are as delicious as they are shareable and if there's an aphrodisiac in the name can you really go wrong? We certainly don't think so.
Think we've forgotten any of your favourites? Let us know on our
socials
.