High-end Chinese restaurant Tattu in Spinningfields has revealed a new autumn winter menu designed to take diners on an experiential journey from East to West.
Tattu's new menu merges traditional Chinese customs with modern cooking techniques to encourage diners to connect with one another over delicate sharing dishes. New dim sum and small plates include Chicken Xiao Long Bao, Salmon Sashimi Wantons, Sugar Salt Crispy Squid and Glazed Beef San Choy Bao.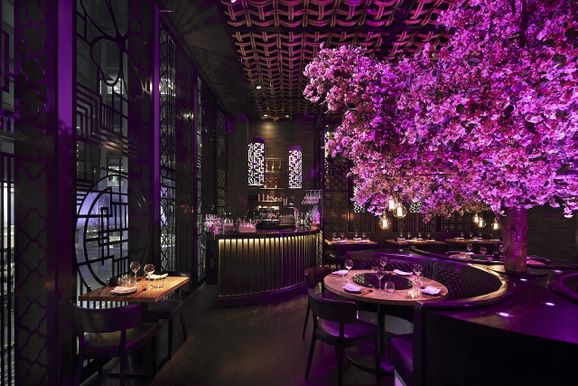 Meat dishes include Black Pepper and Honey Ribs, Red Pepper Lamb Cutlet and a melting Japanese Black Wagyu Sirloin served with green beans and truffle sesame soy. Wok dishes include Crispy Shredded Beef Fillet, Green Pepper Lobster and, a Tattu classic, Wok Fired Angry Bird – chicken served with roasted chilli peppers and sesame soy honey.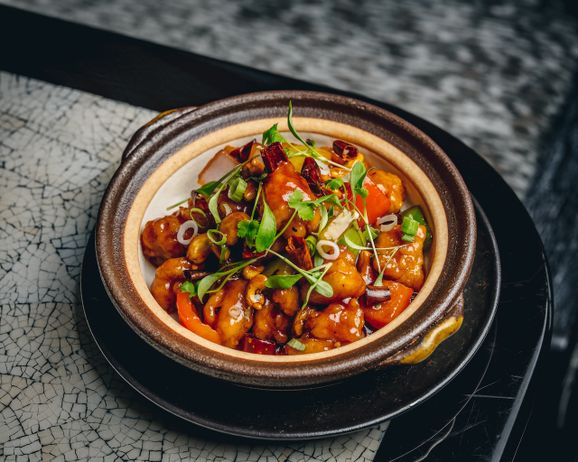 Oriental-inspired seafood dishes include Balsamic Teriyaki Salmon prepared with a crispy black pepper skin and served with sweet, pickled cucumbers and Steamed Butterfly Sea Bass cooked in traditional Shaoxing wine, lemon soy and caramel chilli.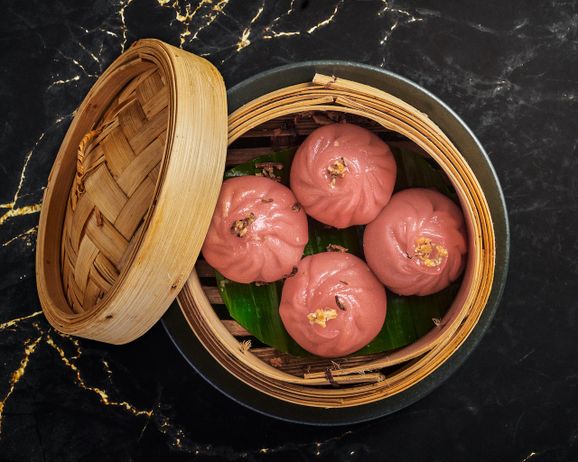 Vegetarian or plant-based diets are catered for with dishes such as Special Fried Sweet Potato served in a black vinegar glaze with spring onion and ichimi pepper; Sweet Tamarind Tofu Balls served with watermelon, candied chilli and mint, and Beansprout Noodles.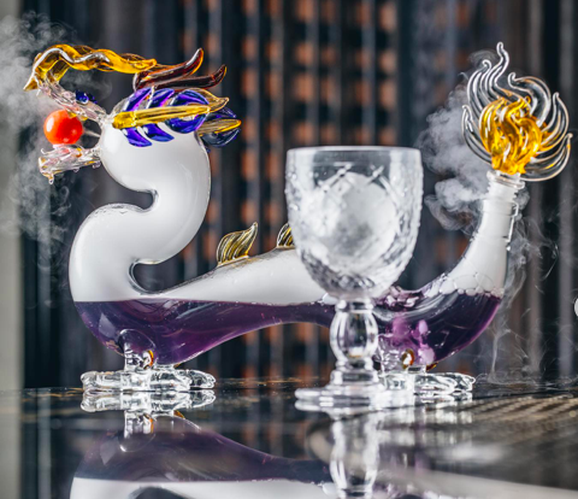 To drink, diners can choose show-stopping cocktails like the Eastern Dragon served on a raised platform encapsulated by an elegant glass dome which, once removed, reveals a graceful 135 East Gin cocktail with delicate notes of apple and raspberry. The romantic Celestial Dragon – served in a delicate dragon shaped glass offers Eastern notes of hibiscus and citrus.
Tattu Manchester, the group's first restaurant, opened in 2015 with the idea to bring something fresh and exciting to the UK culinary scene. The restaurant's interior is inspired by the Eastern origins behind body art and creative patterns adorn the ceilings and walls. Its name comes from 'Tatau', an ancient word meaning to 'make a mark' which Tattu wants to do for Chinese cuisine.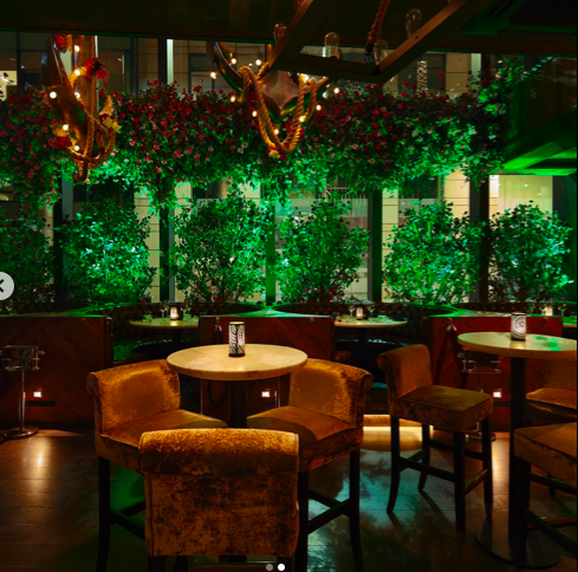 In addition to the new menu, Tattu will be hosting a spooktacular Halloween-themed Skullduggery Brunch on Saturday 29th October 12-3pm. The event will be soundtracked by the finest DJs and fueled by the Bloodiest of Bloody Mary's along with a four-wave menu of unique Asian-fusion dishes and terrifyingly good cocktail specials. For just £45 per person, diners can sit back and soak in the mystic atmosphere as spectacularly crafted dishes arrive in timely waves.
Created especially for the Skullduggery Brunch, the orange Halloween Bao is served in the shape of an autumnal pumpkin with a red Thai curry filling. As is The Skullduggery Dessert with white chocolate, Blood Orange, and hazelnut - a seasonal twist on Tattu's famous Cherry Blossom dessert.
Upgrade to free-flowing cocktails for just £30 per person with one-off specials such as Poisoned Peach – a naughty take on the classic mimosa; Rosita's Thorn – Aperol paired with autumnal berries and bubbles; The Good Wolf, prepared with Everleaf Mountin, grapefruit and lime; The Rabid Hound – vibrant with tequila, orange liqueur and slated grapefruit, plus many more. For a glamourous Halloween, upgrade to free-flowing Laurent Perrier champagne for £45 per person.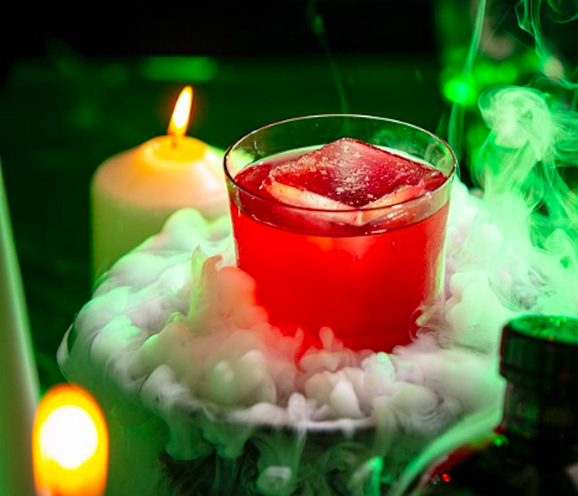 Tattu's famously romantic restaurant will get a terrifyingly chic Halloween makeover with large scale artistic metallic skulls placed in around the restaurant. Cherry blossom will take a turn to the dark side with cascading eerie green lights and dangling cobwebs. A sea of deep fog will meander across the restaurant floor in a slow and eerie fashion.
The party doesn't stop there. Tattu's bar is open until into the evening keeping the spooktacular cocktails flowing and thriller beats blaring.
The Skullduggery Brunch is available at Tattu Manchester on Saturday 29th October 12pm – 3pm. Booking is advised.
Tattu
,
Gartside Street, 3 Hardman Square, Spinningfields, Manchester M3 3EB
Instagram: @tatturestaurant