The Michelin guides January edition has finally been released and Manchester adds another Restaurant to the tally. The Green Quarter's hidden gem, The Sparrows, has been given the call up and it's a thoroughly deserved choice.
Relaxed and unassuming, The Sparrows is nestled under the arches in the Green Quarter. From its low-key exterior you'd almost assume you were about to walk into a rough and ready café, however the interior and experience inside are quite the opposite. Described as a 'zen like' setting The Sparrows puts diners at ease from minute one in an alpine style dining space and this is only the beginning.
Taking inspiration from Polish and Italian cuisine the menu is seamless blend of the two cultures and does them both justice with a sensory love letter to both countries. From pierogi and pelimeni to ravioli and gnocchi their menu is strong, intelligent and more than anything a beautifully carb heavy affair.
The Michelin Guide was quoted to say "Manchester's dumpling and pasta lovers should make haste to The Sparrows in the city's Green Quarter. Nestled under the railway arches in Manchester's Green Quarter is a restaurant whose name is (almost) the English translation of the word 'spätzle' – which gives some clue as to the style of food on offer here."
"The dumplings and assorted pasta dishes are all made in-house and include excellent pierogi. The focus on Eastern Europe carries through to the wine list, which has a leaning towards Polish wines."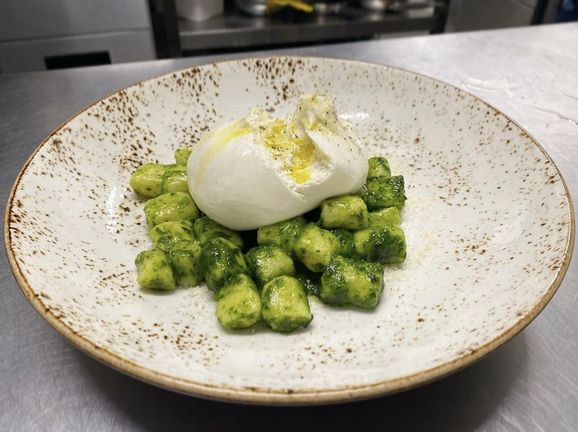 As mentioned, alongside their excellent menu they also pride themselves on their Polish leaning European wine list and sake collection.
Now joining the seventeen other Manchester restaurants in the revered guide, The Sparrows is expected to become increasingly busy in the coming months. If you haven't visited already, we recommend you get booked in ASAP as no doubt this gem will be busier and busier in the months ahead and deservingly so.