As Christmas and New Year become nothing more than a festive memory, our attention shifts to the dreaded month of January. All hope is not lost though, if this month brings one thing (apart from back to work dread) it's dining out deals and nobody does them quite like Manchester's restaurants.
From half price meals to slashed bills, we've rounded up a selection of the very best offers so you can save the pounds whilst enjoying the best spots Manchester has to offer.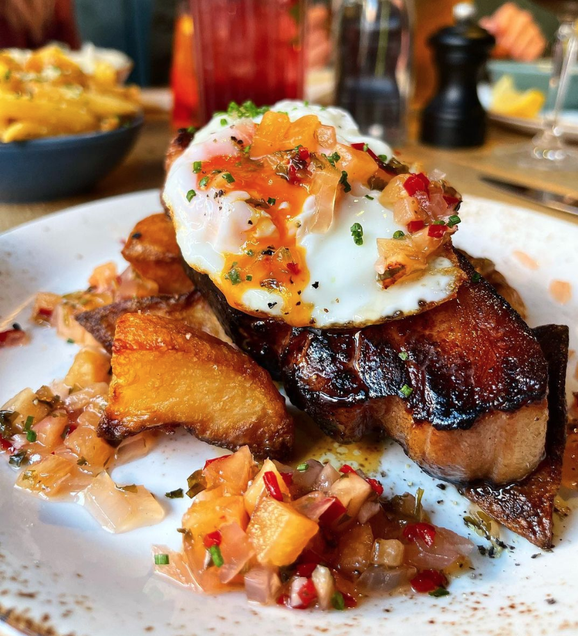 Nell's Pizza
50% off pizza Sun - Thurs with a reservation.
The Smithfield Social
50% off all of their food from January 2nd - January 31st, from 4pm to 9pm daily. No reservation needed here but it's definitely a good idea.
BAB
50% off BABs Monday - Wednesday however this only applies on tables up to 6.
The Blues Kitchen
50% off your food bill all the way through January. That applies Sunday to Thursday, from 4pm until close.
Trof
50% off food Tuesday to Friday from the 10th - 31st January.
Sugo Pasta Kitchen
40% off all jugs, bottles, natural and sparkling wine in January.
Almost Famous
50% across all burgers on the menu Sunday – Friday until the months end.
Hello Oriental
The multifaceted Asian food hall, supermarket and bakery is offering a 20% off code all month. All you'll need to do is sign up at the Hello Oriental website and you're good to go.
Maray
For those attempting Veganuary, Maray will be offering a 50% discount on vegan and vegetarian menu items (Valid Mon - Thurs). Booking is not required however it is recommended.
Birria Brothers Tacos
Currently located at Koffee Pot, Birria Brothers are prices on tacos to 50% off with any drink from 4pm Tuesday-Thursday. They're also holding an all-night happy hour Tuesday-Saturday (Two margaritas for £10, £4 Pints and £15 Prosecco).
The Firehouse
50% off food between 4th January – 10th February for groups up to 12. Available Wednesday to Friday with a booking.
Mughli
30% off all curries when booking a table via the January sale link on their website.
Peru Perdu
50% off food from the 6th January up until the end of the month.
Canto
The Ancoats tapas hotspot is offering a bottomless brunch during January, including 3 small plates & unlimited drinks for 90 minutes (on selected beverages) for £38 per person.