Nestled on the edge of Salford and a few minute's walk from Exchange Square, you'll find the rather discreet Embankment Kitchen. This bar and grill belongs to the City Suites hotel above it, but as you venture inside, you'll realise it's far more than just a hotel's resident restaurant.
As you walk in, you're greeted by an understated elegance. High ceilings paired with a pleasantly laid-back atmosphere and a light, airy feel instantly put you at ease while the furnishings give you a sense of the finer things.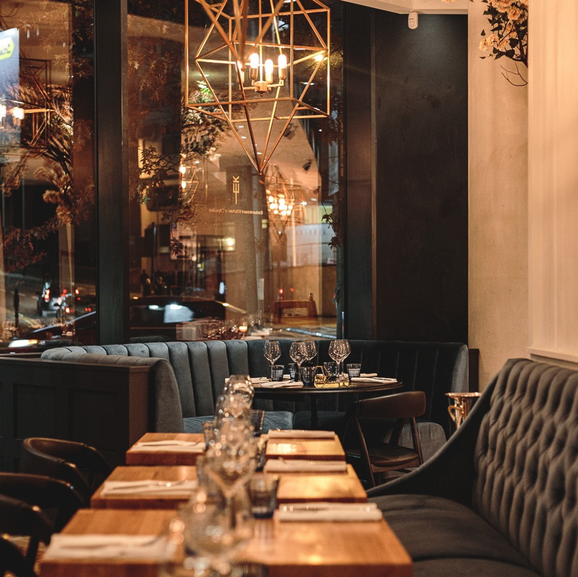 When presented with the menu we arrived at the always pleasant issue of choice. The menu expands upon classic grill options and keeps things fresh with new takes on recognisable dishes. Eventually, I settled upon the Tempura King Prawns, which as all starters should be, was an ideal portion size and readied me for more while firing up my palette.The crispy batter on the prawns balanced with a yuzu and pomegranate dressing and occasional radish added a freshness to the dish to keep things on the lighter side.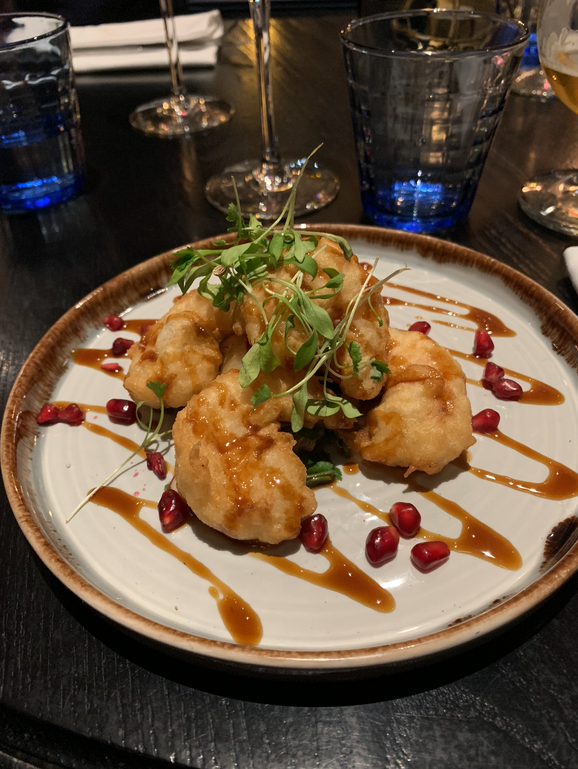 As we moved into the main course, it only felt right to test the grills qualifications by ordering the 8oz Sirloin steak with a side of chimichurri and paired with a 2018 River Tooma Shiraz. At this point it was apparent that bold flavours were the priority of the meal as oppose to creating a façade with plating. A perfectly cooked, quality steak served alongside home-style cooked chips felt homely, welcoming and quintessential of a grill menu. However, it was improved by the tangy, homemade chimichurri and when paired with Shiraz the whole affair felt perfectly in unison.
Finally, I had the Strawberry & Clotted Cream Cheesecake to finish. Served in a small jar and loosely layered to create an ever so slightly deconstructed feel, the cheesecake was light, simple& refreshing – a perfect crescendo to a meal of elevated staples.
Despite being slightly off the beaten track, the Embankment Kitchen is supplying its customers with intelligent takes on recognisable classics at a price not many can complain about.